This post is going to introduce you to our comprehensive online student portal which can keep you informed and enhance your learning experience at ACATCM. Please go through the below sections for accessing your account and locating the resources you need.
Login

To get started, you will need to access your account at https://edu.acatcm.com/.

Select "Sign in as Students" at the homepage and input your unique username and password, which can be found in your ACATCM email inbox.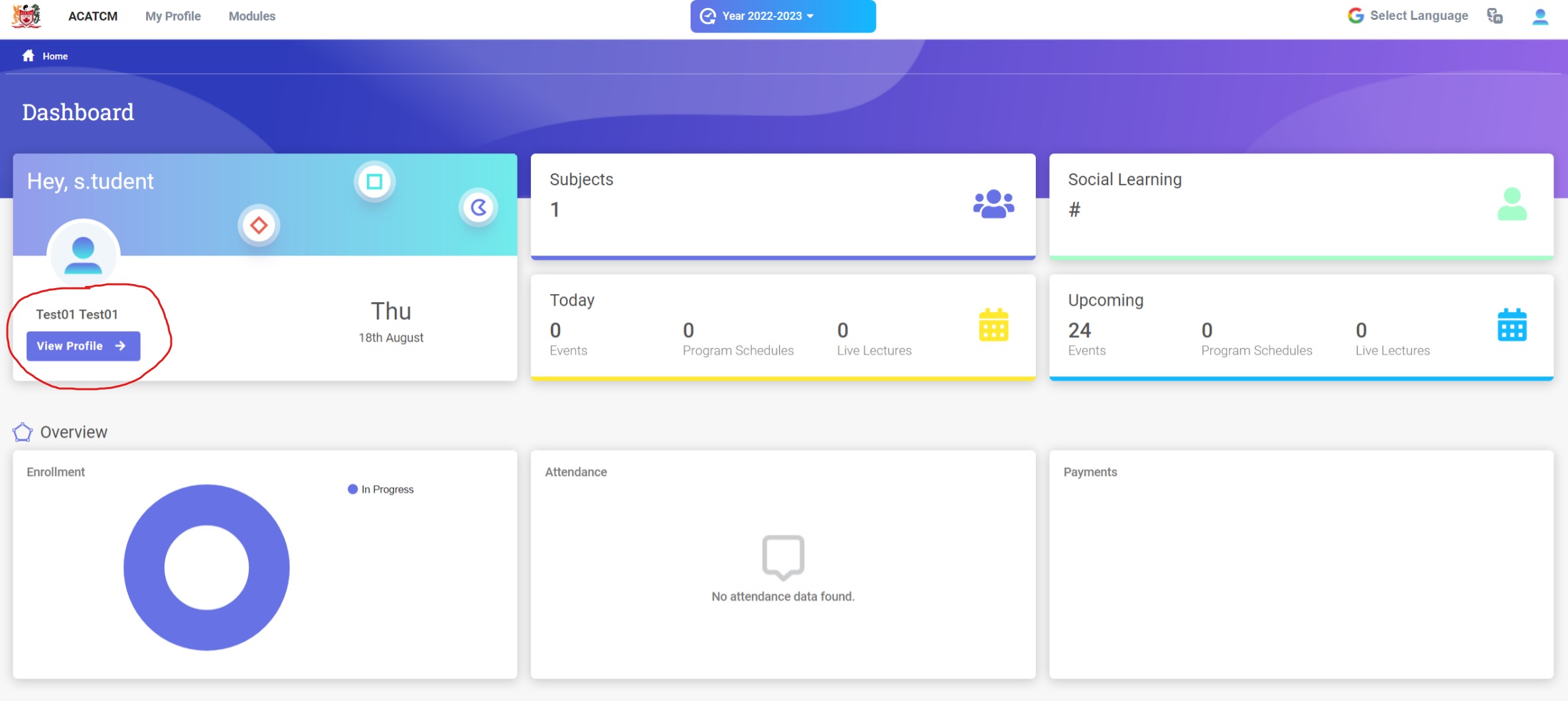 Your Profile

Once you have logged in, take a tour of your personal profile.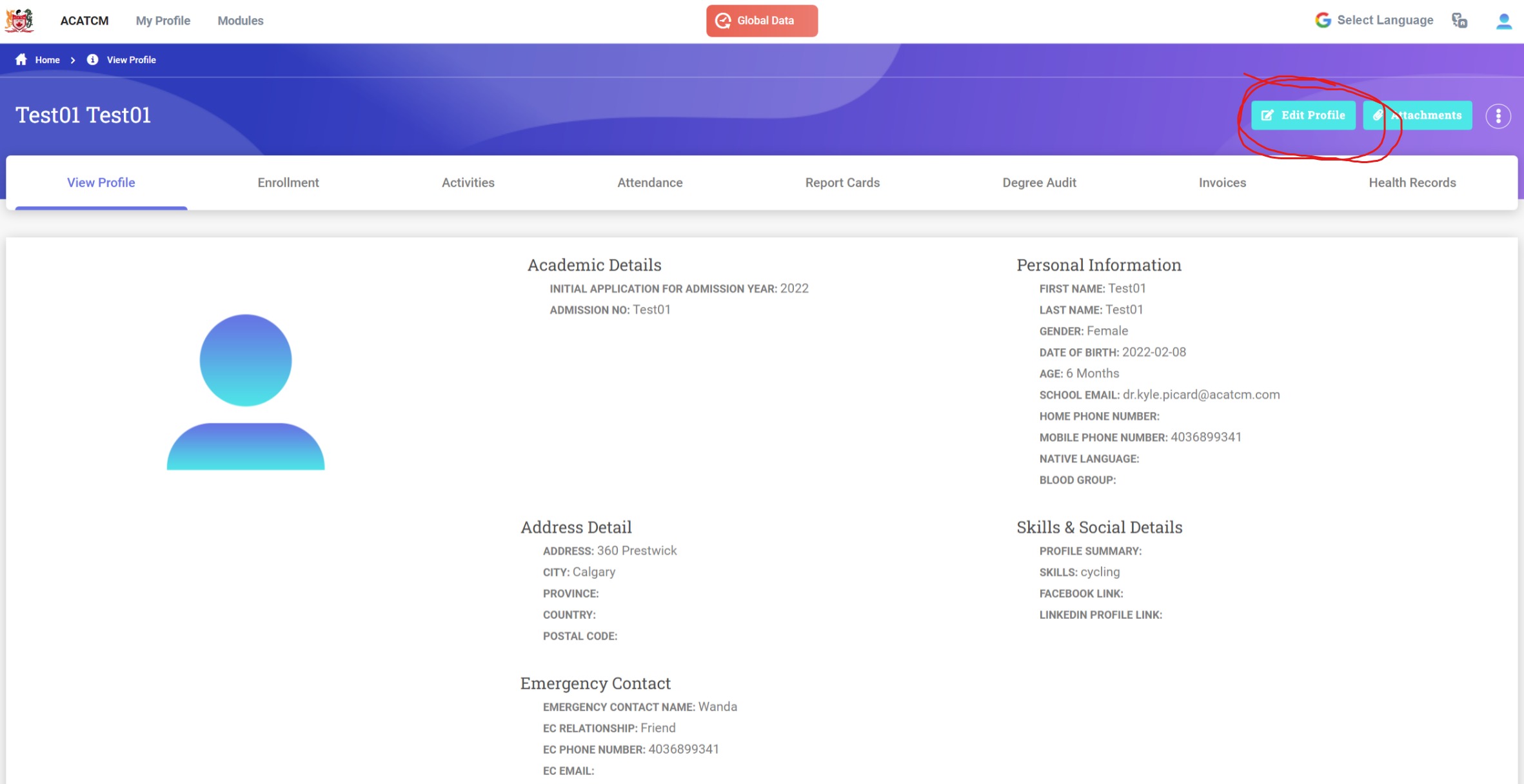 Make sure all of your information is accurate and if you need to make any changes or just add a nice profile picture, you can edit your profile here.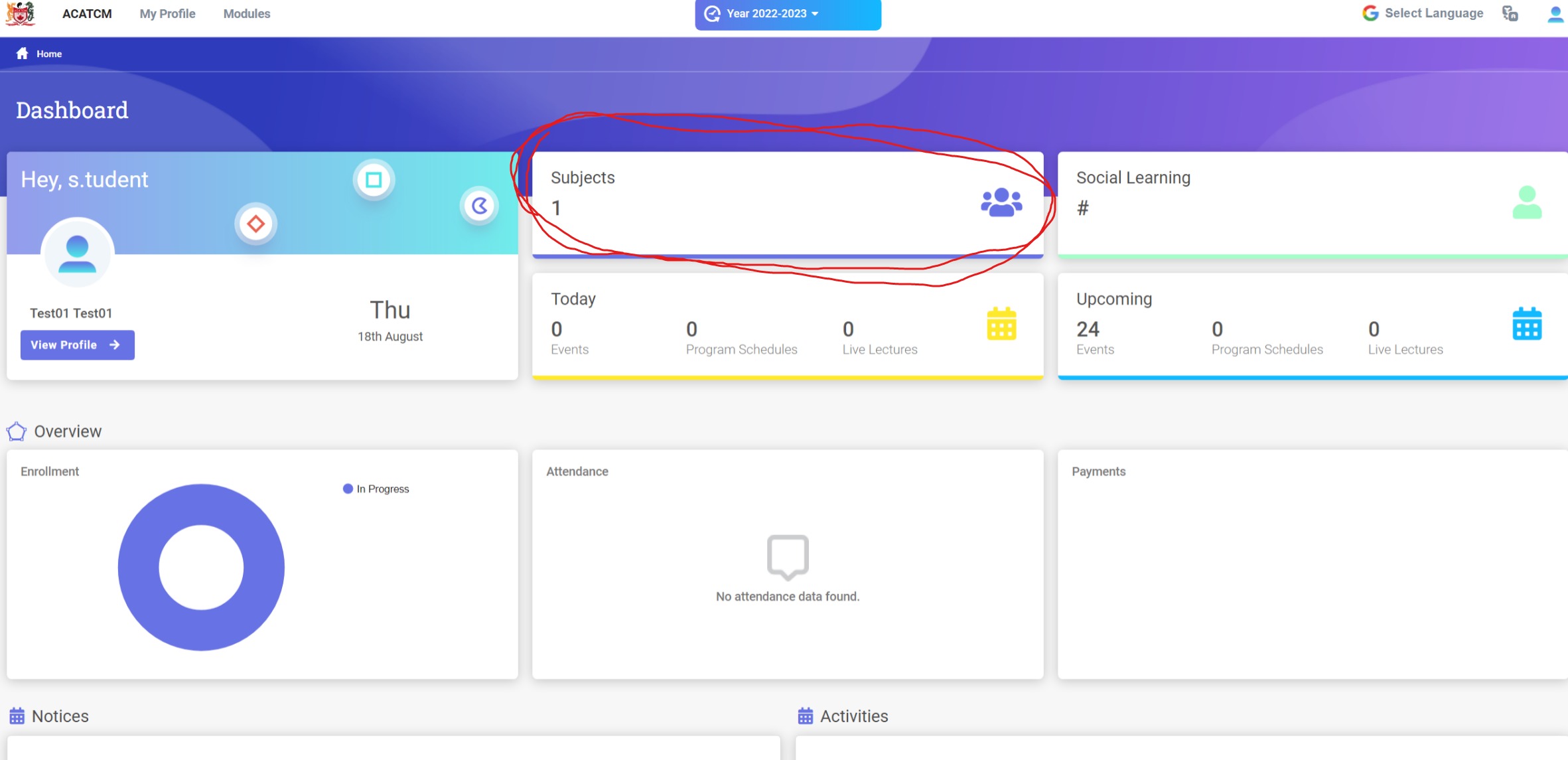 Your Subjects

"Dashboard" > "Subjects"

Now get a sense of all the classes you are enrolled in and have a look through your course syllabus and content by clicking on your subjects.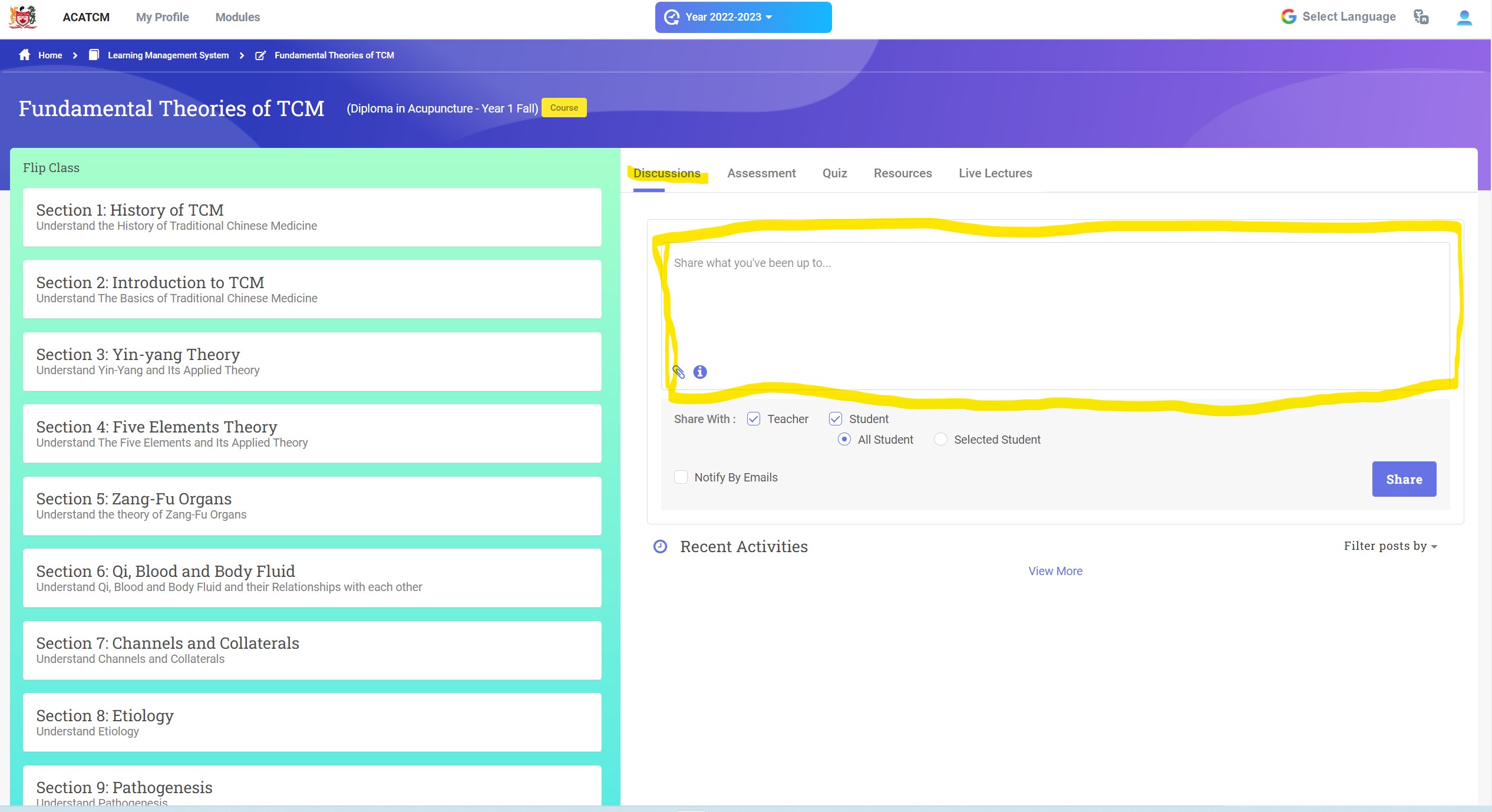 Social Discussions

"Modules" > "Academics & Learning" > "Social Learning"

Our online portal is also a great way to chat with your instructors and fellow classmates! Every subject has a specific discussion board and you will also have access to a school-wide discussion board to ask more general questions.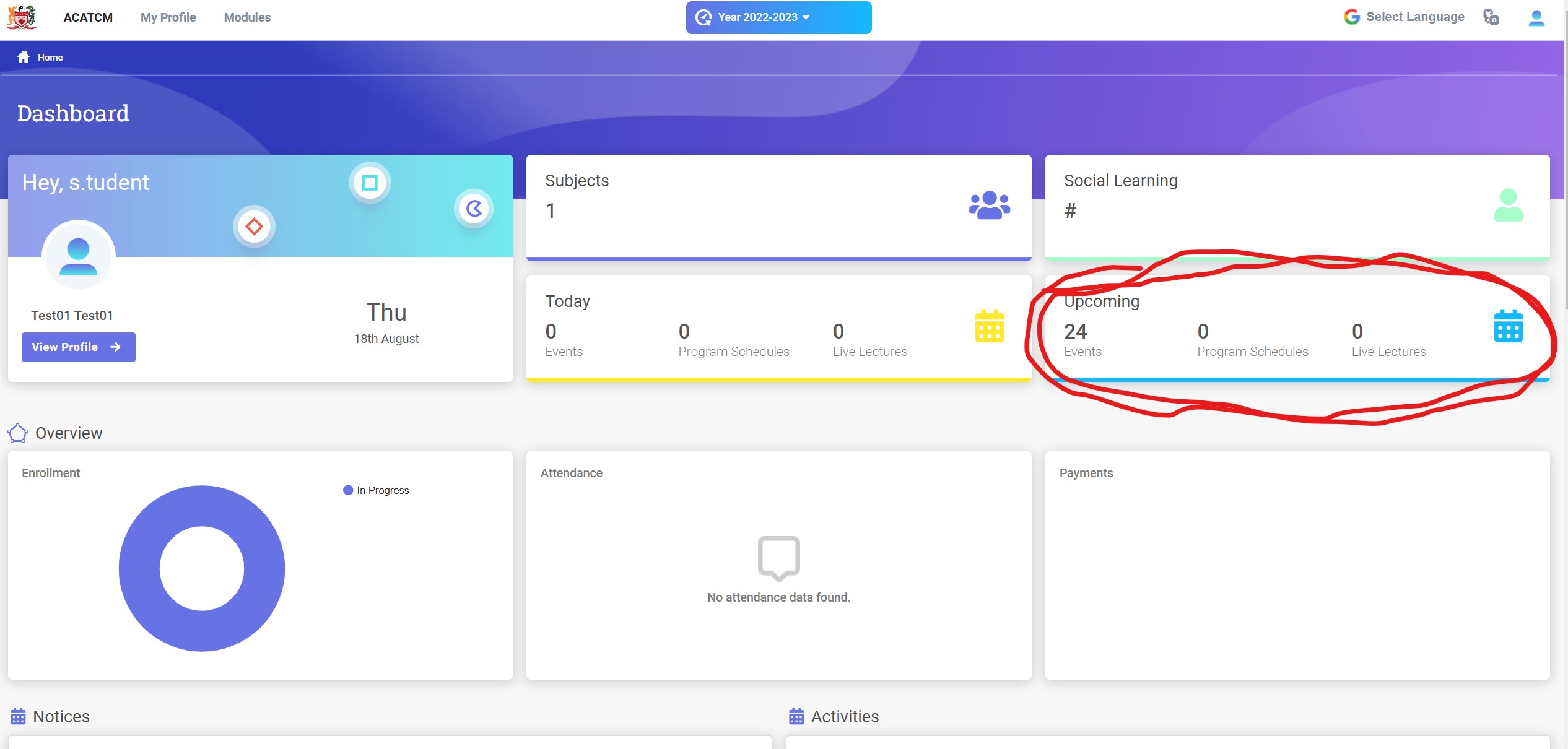 Events and Class Schedules

"Dashboard" > "Upcoming"

You can also find all of your scheduling needs here too! On your Dashboard, you can see any upcoming class and clinic holidays as well as the dates and times of your classes.

This Calendar is also customizable, you can add personal events, exam dates, and project deadlines too. Keep on top of everything personal and school.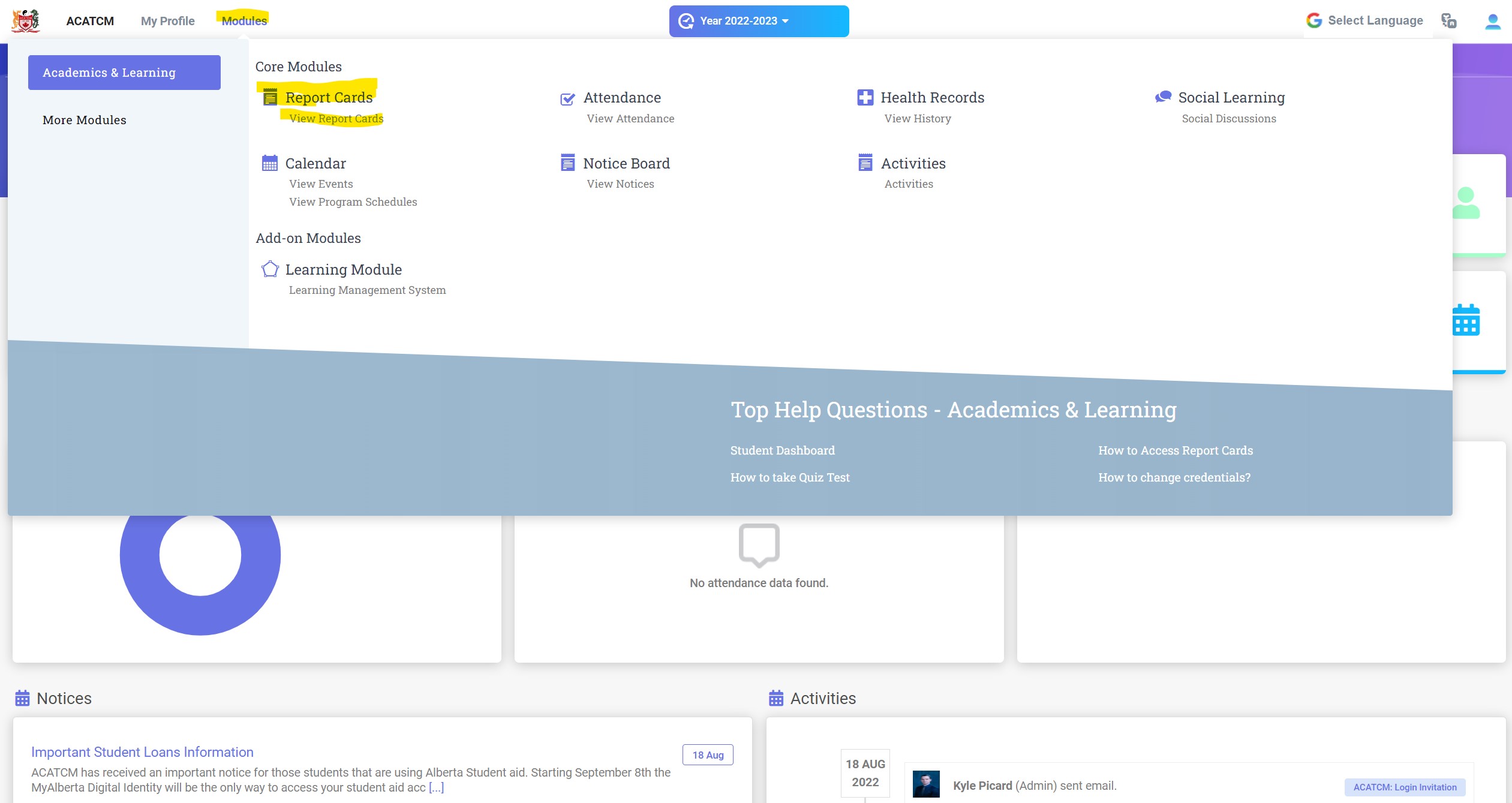 Report card

"Modules" > "Academics & Learning" > "Report Cards"

See your marks as they are posted with our report card feature. This includes exam marks, project marks, and overall grades for all your classes.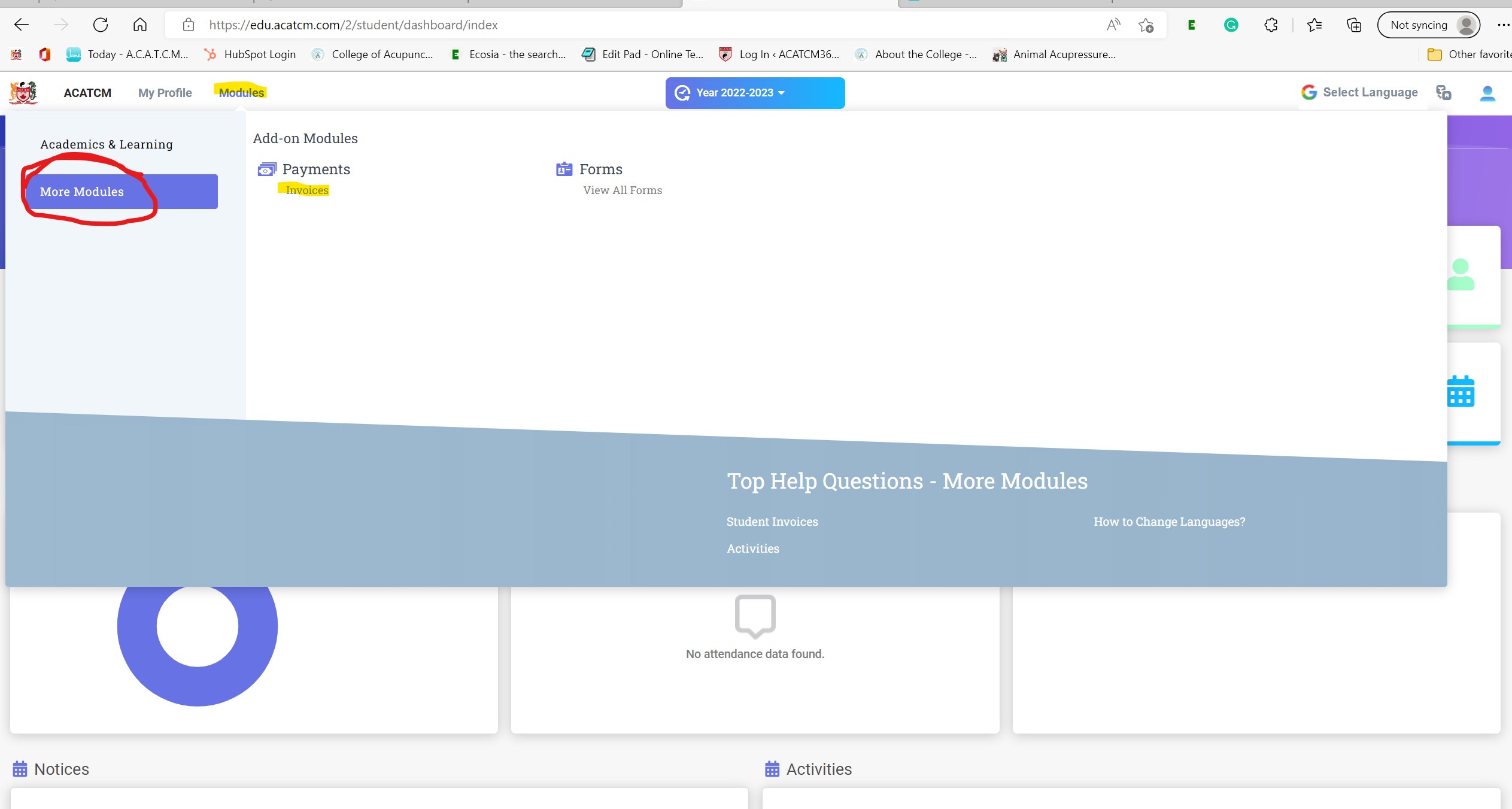 Tuition

"Modules" > "More Modules" > "Payments"

You can also track your tuition charges and payments with the Payments module.